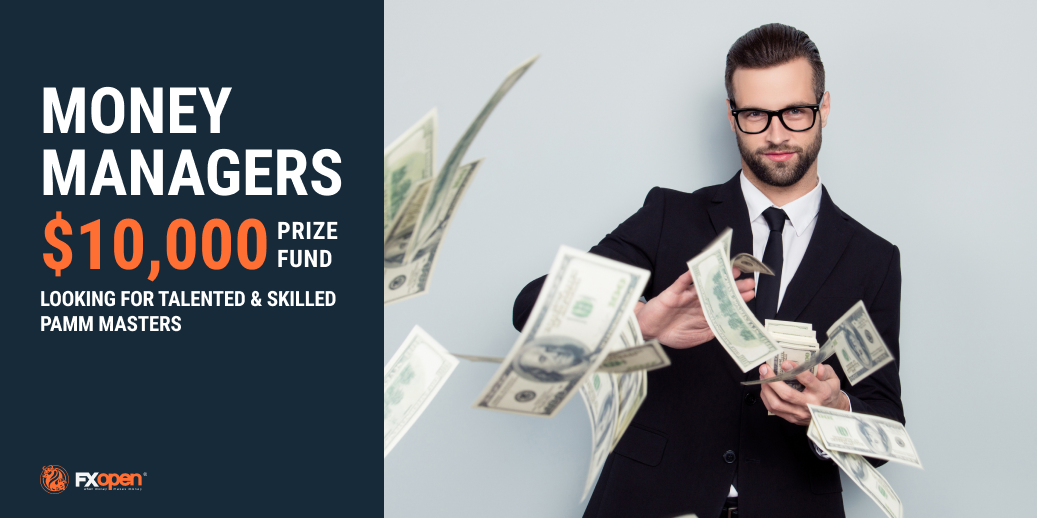 On April 29th, 2022, FXOpen ended its Money Managers contest, where live and active forex PAMM accounts competed against each other.
As was the case with the previous contest, a sole participant emerged victorious, having met all the conditions:
1st place and the $5,000 prize go to krutoy-bobr!
Prize funds will be credited to the winner's Master Accounts following the Master Offer Performance Fee parameter equal to 50%.
The winner of FXOpen's previous Money Managers Contest, GSV, has congratulated their trading comrade: "Please accept my sincere congratulations on winning the Contest! I wish you the best of luck in your work." Team FXOpen echo the sentiments expressed to the winner, and wish them the best of luck and success in further trading!
Please note that PAMM account managers are not allowed to conceal from investors such account statistics as equity, drawdown, exposure level, or completed trades; this data must always be accessible for viewing.
The Money Managers contest is a unique opportunity to demonstrate your trading skills via a PAMM account. Within a specified timeframe, participants can deposit and withdraw funds from their accounts, accept investments, create new offers, and use any strategies, EAs, and robots.
The Money Managers contest is a perfect chance to get recognition for your PAMM account management skills among potential followers.
Visit our website for more details on how the FXOpen PAMM service works, and follow the contest thread for updates.