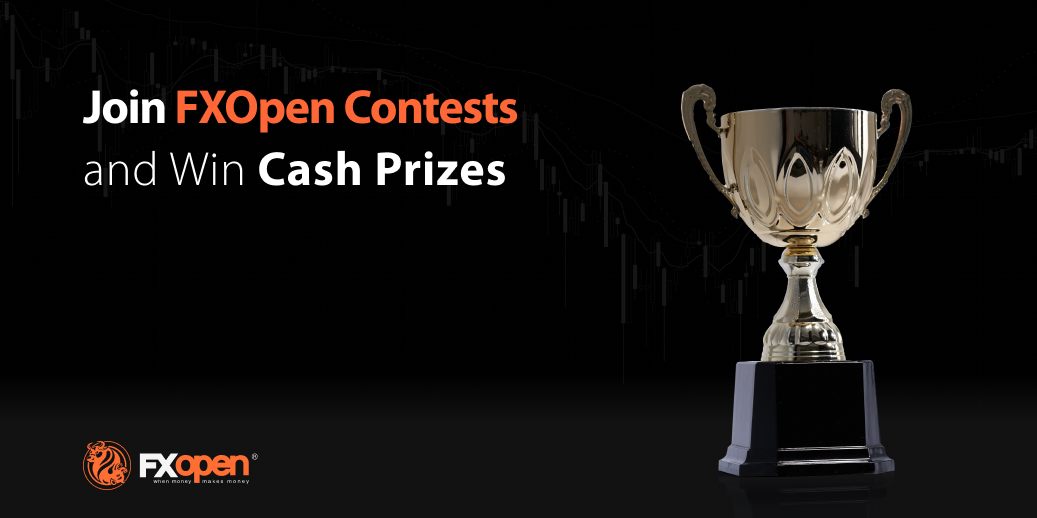 FXOpen is regularly hosting live trading competitions for all categories of traders. We strive to help one improve their trading skills, and at the same time make it possible for them to win prizes for their achievements. Choose the FXOpen competition that you are interested in the most and start trading with an even greater profit.
1. The 10 to 100 contest: Active trading contest on $10 STP accounts.
The deadline for applications is Thursday.
2. The ForexCup Trading Championship 2022: Professional traders have the platform to prove their skills and gain recognition. See participants' ratings posted online.
The Contest runs throughout 2022.
3. Hit the range: A contest for guessing the closing quote of the day for BTCUSD. You can check contest winners and results online.
To participate in this Contest, a forum participant must leave a message with the expected quote.
4. FXOpen's PAMM Project: A competition aimed at developing investment skills with virtual funds. The Competition ratings are updated once a week.
Applications are accepted on weekends until 12am Monday.
Don't forget about our exclusive promotion: Tell the community more about FXOpen — and get $20+. This is a contest designed for those who would like to turn their activity on other resources into a stable bonus inflow to their trading account which can be used for trading and withdrawing the profit, including the bonus prize itself.
Have any questions? Don't hesitate to contact our global customer support team.
Sincerely,
Forex Game Team