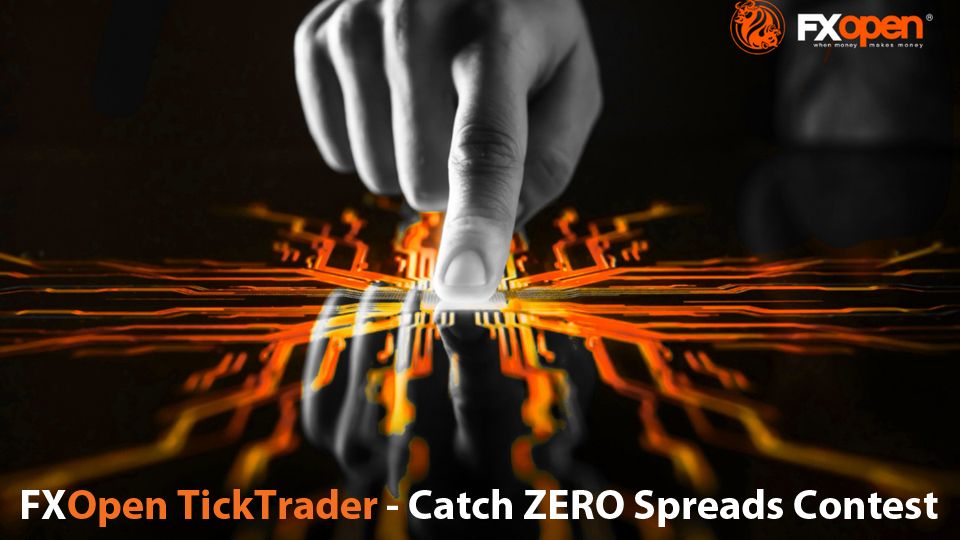 Dear Forex traders,

FXOpen is happy to announce FXOpen TickTrader - Catch ZERO Spreads Contest - Season 3.
How to take part?
You have to catch a ZERO spreads screenshot and submit it by posting your entry into the contest thread on the forum. Note that the screenshot must be of a TickTrader terminal. The screenshot must also be shared via any social network and the sharing link given below the screenshot.
TickTrader is a brand new trading platform which allows clients to trade five of the most popular asset classes — forex, stocks, commodities, indices, and cryptocurrencies — via one trading account.
What's the prize?
There are 8 main prizes in the competition, making a total of US$190:
1st place – US$60
2nd place – US$40
3rd place – US$25
4th place – US$20
5th place – US$15
6th place – US$10
7th place – US$10
8th place – US$10
Only those who comply with all the rules of the competition will receive the prizes:
Maximum number of zeros on the screenshots.
Maximum number of screenshots (limit is one screenshot per day).
Maximum re-post of screenshots on social networks.
Added points for Negative Spreads.
Prizes are credited to FXOpen's TickTrader and can be withdrawn if the withdrawal conditions are met: for every $2 of the prize, one needs to make 1 deal (+/- 40 points). The minimum number of transactions is 5.
All members of the FXOpen forum are eligible to take part in the contest.
The contest is open to clients of FXOpen International (FXOpen Markets Limited).
If you do not have a FXOpen forum account, you can create a new forum account by signing up.
What's the deadline?
The contest will run from December 01st, 2022 till December 31st, 2022.
You can see the results of Season Two here.